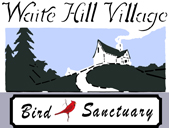 Waite Hill Village
7215 Eagle Road
Waite Hill, Ohio 44094

Phone: (440) 942-1612
Fax: (440) 942-7567
WaiteHill@WaiteHillOH.gov

Home

• News
Please attend upcoming events you'll find in the
Event Flyer
. Please RSVP for the June event by phone. We just need a headcount - not names. Thanks!
Please note: as of 5/19/2016, Metcalf Road has re-opened ahead of schedule.
First Energy has contracted Penn Line Tree Corp to conduct an aggressive tree and or brush removal within the power line right of ways throughout the Village. The contact for Penn Line is Kevin Guindon @ 724-875-9950 (note - the contact has changed and is no longer Duffee as printed on the sample door hanger). Penn Line is working in the Village now. Please see a sample of the door hanger that the company is leaving behind if they are not able to talk directly with a property owner:
Sample door hanger
• Departments
• History
Incorporated in 1928, the Village continues to set the highest standards of safety and service for its residents while preserving an environment of casual elegance for all. Please enjoy learning more about Village
history
.
• Participate


We have a winner! Congratulations to Val Mahovlic who correctly identified the location at the bottom of Markell Rd. adjacent the Kirtland Country Club with water flowing toward the photographer. Stay tuned. The next picture puzzle will be here shortly.



PICTURE OF THE WEEK
updated May 19, 2016