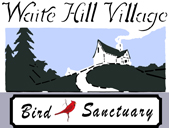 Waite Hill Village
7215 Eagle Road
Waite Hill, Ohio 44094

Phone: (440) 942-1612
Fax: (440) 942-7567
WaiteHill@WaiteHillOH.gov

Home

• News
The latest issue of The WH Village Voice is here
January 2018 Issue
. The Village Voice is no longer distributed in hardcopy. Hardcopy if desired may be picked up at Village Hall.
The Waite Hill Wireless Committee (WHWC), a Citizen Advisory Committee, has released its FIRST REPORT to the Mayor, Council, and residents of Waite Hil.
WHWC wishes to thank everyone who participated in the September survey as well as those that have attended meetings and offered inputs in person or by email. Your continuing inputs are welcome. Please keep an eye on the Calendar of Events for upcoming WHWC meetings and stay tuned for additional reports and information as WHWC work progresses.
• Departments
• History
Incorporated in 1928, the Village continues to set the highest standards of safety and service for its residents while preserving an environment of casual elegance for all. Please enjoy learning more about Village
history
.
• Participate


It's high time for a new picture puzzler. Think you've got one that will stump everyone? If so, why not send it in? Email your image to pow@waitehilloh.gov and remember, the picture should be somewhere in (or visible from) Waite Hill. You'll need to include the question(s) that represent the puzzle such as when, what, where, who, etc. Also, please specify the corresponding answer(s). Yours might be the:
PICTURE OF THE WEEK
updated April 1, 2018