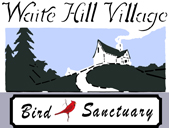 Waite Hill Village
7215 Eagle Road
Waite Hill, Ohio 44094

Phone: (440) 942-1612
Fax: (440) 942-7567
WaiteHill@WaiteHillOH.gov

Police Department
• Mission Statement
We, the men and women of the Waite Hill Police Department, are dedicated to improving the quality of life in our Village by enhancing public safety through cooperative interaction with our community and with other public and outside agencies. We do not discriminate by reason of race, religion, national origin, age, sex, disabilities, Viet Nam Era Veterans Status, or color.

We are committed to reducing fear by maintaining order and peace.

We are responsible for protecting life and property, enforcing laws, and taking all appropriate measures to combat crime.

We are organized, staffed and trained to maximize effective and efficient public service and to maintain a positive work environment to fulfill the mission of the Waite Hill Police Department in a manner that inspires the public's trust and confidence and protects the constitutional rights of each citizen.
• Our Values
Empathy
We will treat all persons with compassion and understanding, always demonstrating our strong belief that one should always treat others, as they would like to be treated. All personnel who come into contact with citizens shall treat all citizens with extraordinary respect. We will treat all persons with dignity and respect, regardless of their race, creed, sex, or social position.
Professionalism
Our demeanor, and our appearance, should be above reproach. An unkempt appearance reflects poorly on all of us. We will constantly strive to improve our skills, knowledge, and abilities to improve our performance.
Excellence
By reaffirming our goal of overall excellence, we set the standard for pride and honor in ourselves and in our department, always being mindful that members of the Waite Hill Police Department, in both their professional and personal lives, are held to the highest standards of society.
Justice
We are sworn to protect and preserve all human life. We will scrupulously observe the rights of all people, however, we will not coddle criminals. We will skillfully enforce the law fairly and impartially. Our decisions will be based on dedication, education, training, professionalism, and integrity.
• Our Badge
Empathy
Professionalism
Excellence
Justice
Waite Hill Police Department
• Our Force
Chief Keith DeWitt

Chief DeWitt has served the Waite Hill Police Department since 1995. His professional experience in corrections, fire and EMT, and patrol and operations aspects of police work provide superb foundations for his role as Chief. With a bachelor's degree in Criminal Justice / Administration, Chief DeWitt has further distinguished himself completing Police Executive Leadership College as well as the FBI National Academy, Quantico, VA. Along with ongoing Leadership / Management schools and seminars, Chief DeWitt continues to champion the values of empathy, professionalism, excellence, and justice, throughout the Department, community, and region.
Lieutenant Brian Beaumier

A native of Lake County, Lieutenant Brian Beaumier has been employed with the Waite Hill Police Department since 2005.Lieutenant Beaumierís duties include being the defensive tactics instructor and vehicle maintenance officer. Lieutenant Beaumier is also a member of the Lake County Traffic Crash Reconstruction Unit.Prior to being employed by the Village, Lieutenant Beaumier worked for the Stark County Sheriffís Office and the Boston Heights Police Department. He is agraduate of Cleveland State University where he played baseball and earned a bachelorís degree in Criminology. Lieutenant Beaumier received his OPOTA certification from the Cleveland Heights Police Academy. When not on patrol,Lieutenant Beaumier enjoys reading and spending time with friends and family.
Officer Marci Gedeon

Officer Marci M. Gedeon has been employed with the Waite Hill Police Department since 2003. Besides the regular police duties, Officer Gedeon is responsible for records, evidence, and is an evidence technician. Officer Gedeon is a graduate of Eastlake North High School. She earned a bachelorís degree at John Carroll University in Sociology with a concentration in Criminology. She then earned her OPOTA certification from Lakeland Community College Basic Police Academy. Prior to being employed by the Village, Officer Gedeon worked for Painesville Municipal Court.
Officer Arthur Lagerstedt

Officer Lagerstedt grew up in Ohio and California. He graduated from Mentor High School and from Bowling Green State University. A graduate of the Cleveland Heights Police Academy, Officer Lagerstedt is also a Lieutenant and Paramedic with the Painesville Township Fire Department. He was awarded the 2012 Jorge Medina Distinguished Service Award from the Lake County Blue Coats for assisting with the rescue of a mother and her two children from an apartment fire. Officer Lagerstedt enjoys working for the residents of Waite Hill and looks forward to many more years of keeping the Village safe.
Officer Charlie Cox

Patrolman Charles Cox is a Chardon resident and a 1988 graduate from Chardon High School. He graduated from the University of Toledo in 1993, then attended the Ohio Peace Officer Academy in Toledo immediately afterrwards. He began his police officer career with the Put-in-Bay Police Department working there for two years. Then he obtained a position with the City of Mentor Police Department in 1995. He is still a full time police officer with the City of Mentor holding positions on the SWAT Team, Evidence Tech Team and Mentor Police Athletic Association. Lastly, Patrolman Cox has family roots in Waite Hill, in that his father grew up at the corner of Hobart Road and Eagle Road.
Officer Joshua East

Officer Josh East was born in Wickliffe and grew up in Geauga County where he graduated from Berkshire High School in 2008. He is a 2012 Graduate of Lakeland Community College and Police Academy. He started his law enforcement career with Burton Police Department and currently works part-time with the Kirtland Hills Village Police Department. Prior to law enforcement Officer East was a manager at Giant Eagle. In his spare time Josh enjoys photography.
Officer Edward Sedmak

Officer Edward A. Sedmak is a native of Lake County. He graduated Mentor High School in 1998 and received his police officer certification in September of 2015 from Lakeland Community College's Basic Police Academy. While off duty, Officer Sedmak enjoys bowling, reading, and spending time with his wife and son.
Officer Tyler Lillash

Officer Tyler Lillash was born and raised in Chardon graduating from Chardon High School in 2014. He is a graduate of the Cleveland Heights Police Academy. At present Tyler is pursuing a degree in Criminal Justice from Lakeland Community College. Prior to getting into Law Enforcement, Officer Lillash was a security officer for Walmart. In his spare time Tyler likes to go kayaking, hiking, and fishing. He looks forward to serving the Waite Hill community for many years to come.
• Responsibilities